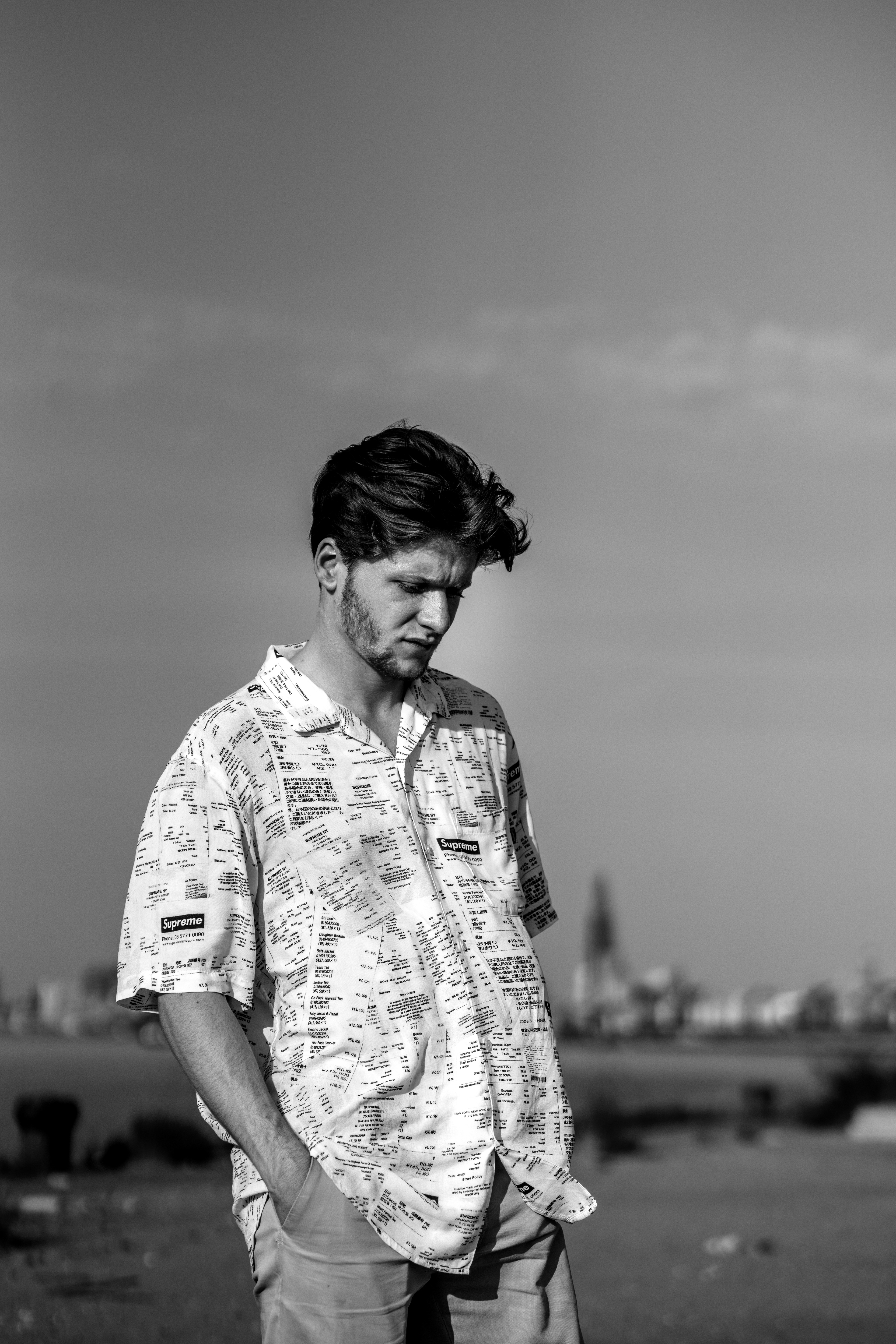 Ben Wolf believes that you don't need to know where he came from to understand where he's going. Firmly anchored in the present but always with an eye lurking on the future, this epicurean artist is not one to find satisfaction in the contentment of floating around. Never idle, the 21-year-old navigates life through the high and low tides with constant wind in his sails, putting all his trust in the power of change and action to manifest success.
Destined to become a doctor, Ben started to reassess his priorities after the sudden death of his best friend at 18. This was the catalyst that radically changed the course of his journey, leading him to fall back on songwriting as self-therapy two years later. After completing the cycle of acceptance, he dropped out of college in 2020, deciding to follow his heart and release music instead.
Passionate about self-development, he chose to look inward and dissect his feelings in his songs, forming an intricate web of pure emotions, sometimes inspired by love, lost and found. Other times, they stem from frustrations with our society, inspiring his fellow youth to trade perspectives, take responsibility and seize the opportunities that can help them become who they want to be. Laid-back and intimate, his dreamy and introspective lo-fi pop moves with a quiet confidence that he hopes to install in his listener. Like a silver lining to the clouds of worries above your head, let Ben Wolf's music expose you to a new world of possibilities.
Follow him on his journey